Last night at 6pm Councillor Richard McCarthy announced St Agnes and Gugh officially 'rat-free'!
We held a community party to thank everyone for assisting the project so far. Five Islands School sang a song about seabirds, we had a delicious buffet including 'project hat cake' and fireworks.
Thanks for everyone's help with the project so far. Here is to the next two years of the project and beyond!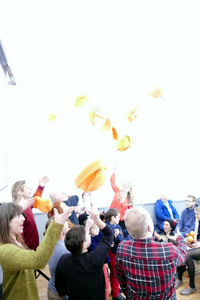 #