Project Manager, Jaclyn Pearson is a bird ringer for the British Trust for Ornithology and tonight her and the project volunteers joined resident and visiting seabird bird ringers to undertake rigning of Manx Shearwaters and storm petrels at a 'constant effort site' on St Mary's.
They ringed over 100 birds, and it is always a magical experience to get so close to these truely pelgic birds - an absolute delight!
All birds are handled with care unnder BTO guidelines by experienced bird ringers.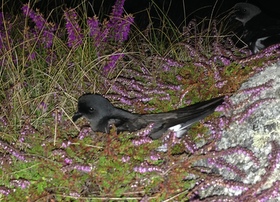 Storm petrel taking a breather in heather before flying off back to sea.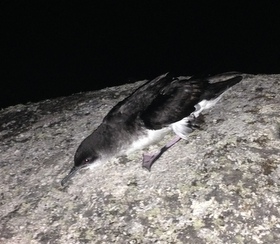 Manx shearwater - we pop them on a rock after being ringed to get their bearing before flying back out to sea.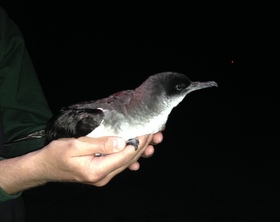 Manx shearwater being held by bird ringer Jamie.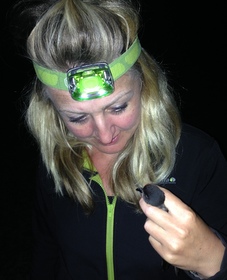 storm petrel in the hand - not much bigger than a house sparrow, yet masters of the open sea - incredible!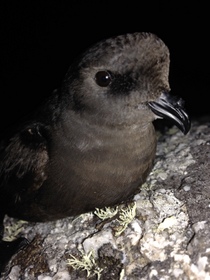 storm petrel selfie!