Huge thanks to Martin Harper and Pam Davis for visiting and volunteering on the project. We met lots of community members, delivered talks at the local 'bird logs' and a walk for the 'Walk Scilly' event. We also met the partners and set up wider rat monitoring tools on other islands. Thanks for all your input and come and see us again soon.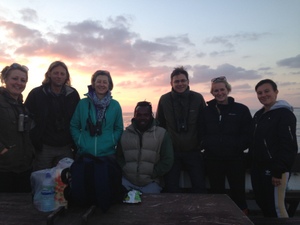 Martin (third from right) and Pam (third from left) head over to
St Agnes from St Mary's with the team and volunteers.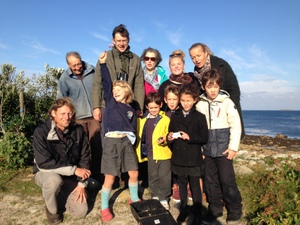 St Agnes school explains to Martin and Pam how they check their
permanent montioring stations.
Jaclyn and resident Johann show Martin and Pam where the
Manx shearwater and storm petrel chicks were recorded on St Agnes.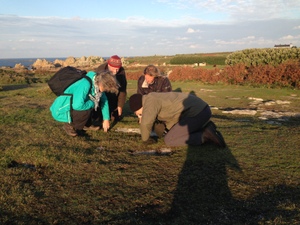 Resident and volunteer doug Page shows Martin and Pam where
least adder's-tongue fern (Ophioglossum lusitanicum) grows on Wingletang.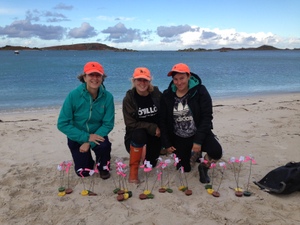 Pam assists the team on Tresco to monitor rat preference to
detection tools - chocolate, aniseed and peanut flavoured wax.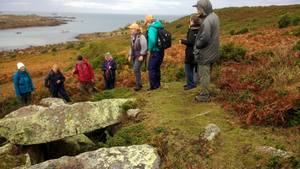 Pam assists Jaclyn and Lydia to lead a 'Walk Scilly' walk
on Gugh.