Jaclyn held a project workshop for the BSc Zoology students, University of Exeter (Falmouth Campus) who are currently on the islands for their second year field trip. Feedback was very positive and we may have 20+ new project volunteers!
feedback included; excellent, engaging, what a great conservation project!
Tomorrow they will visit St Agnes and Gugh so know which seabird species to look out for and now understand more about islands restoration work!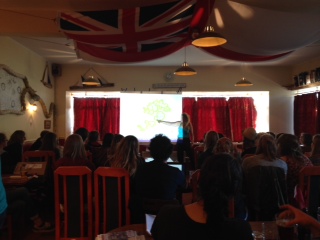 Jackyn give talk at the Scillonian club