As wildlife does not always appear when the cameras go LIVE, we prepared some footage this evening with Wildlife cameraman Ian.
We will keep 'under wraps' what 'tiny' delights we were filming until the LIVE show Thursday 7:30 - 8:30om BBC 2.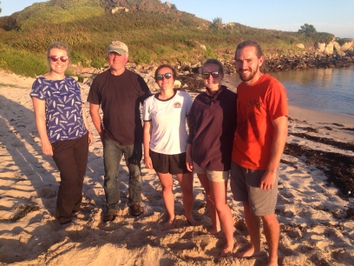 Project team, Camerman Ian McCarthy (second from left) and volunteer Ed (right).