A special place... The Isles of Scilly are one of only two places in England where Manx Shearwaters breed

  Project video

Under threat...The Isles of Scilly hold 3,000 fewer pairs of breeding seabirds than 25 years ago

  Project video

We need YOUR help to protect our important seabird heritage

  Project video
The pupils from St Agnes school joined the Isles of Scilly Seabird Recovery Project to support Natura 2000 Day. We celebrated the day by visiting nesting Manx shearwater burrows and storm petrel nesting sites, learning all about these important seabirds and how we can continue to protect them in our Natura 2000 site.
In support of Natura 2000 day we did the 'butterfly symbol' to show support with the rest of Europe.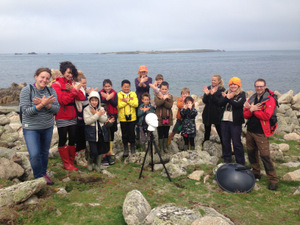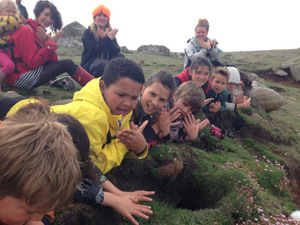 In addition to generous support from LIFE, the EU's program for financing key environmental schemes across the continent and the UK's own Heritage Lottery Fund, the Seabird Recovery Project is also being supported by the Isles of Scilly's Area of Outstanding Natural Beauty Sustainable Development Fund and the Isles of Scilly Bird Group.