Today the 'Five islands school Year 9 Youth Ambassadors' for the project took a field trip to Peninnis, St Mary's to survey for Manx shearwater chicks. We heard one Manx shearwater in a burrow reply to the taped call and we were delighted. Hear the group interview under 'audio'.
This is the first Manx shearwater of the year recorded as nesting on St Mary's. Unfortunately it is unlikely the chick will fledge from the burrow here on S5t Mary's, due to predation by rats. It felt very good though to think about all the hard work on Agnes to keep the islands rat free and how more islands across Scilly could take part in rat removal in the future.
The projects youth ambassadors so far are;
Xanthe Hicks - St Agnes Youth Ambassador
Kerry Hulands - Bryher Youth Ambassador
Keely Lawson and Katherine Pritchard - St Marys Youth Ambassadors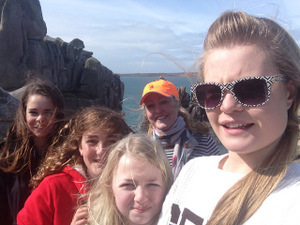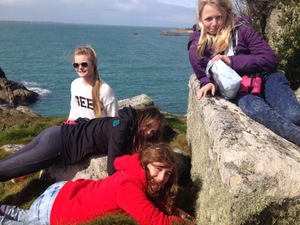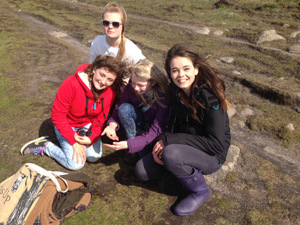 Its not just seabirds benefiting from the project - insescts may benefit too, here we found a black oil beetle.